The Kanban Method follows a set of principles and practices for managing and improving the flow of work. It is an evolutionary, non-disruptive method that promotes gradual improvements to an organization's processes. Here are the 4 Kanban Foundation Principles: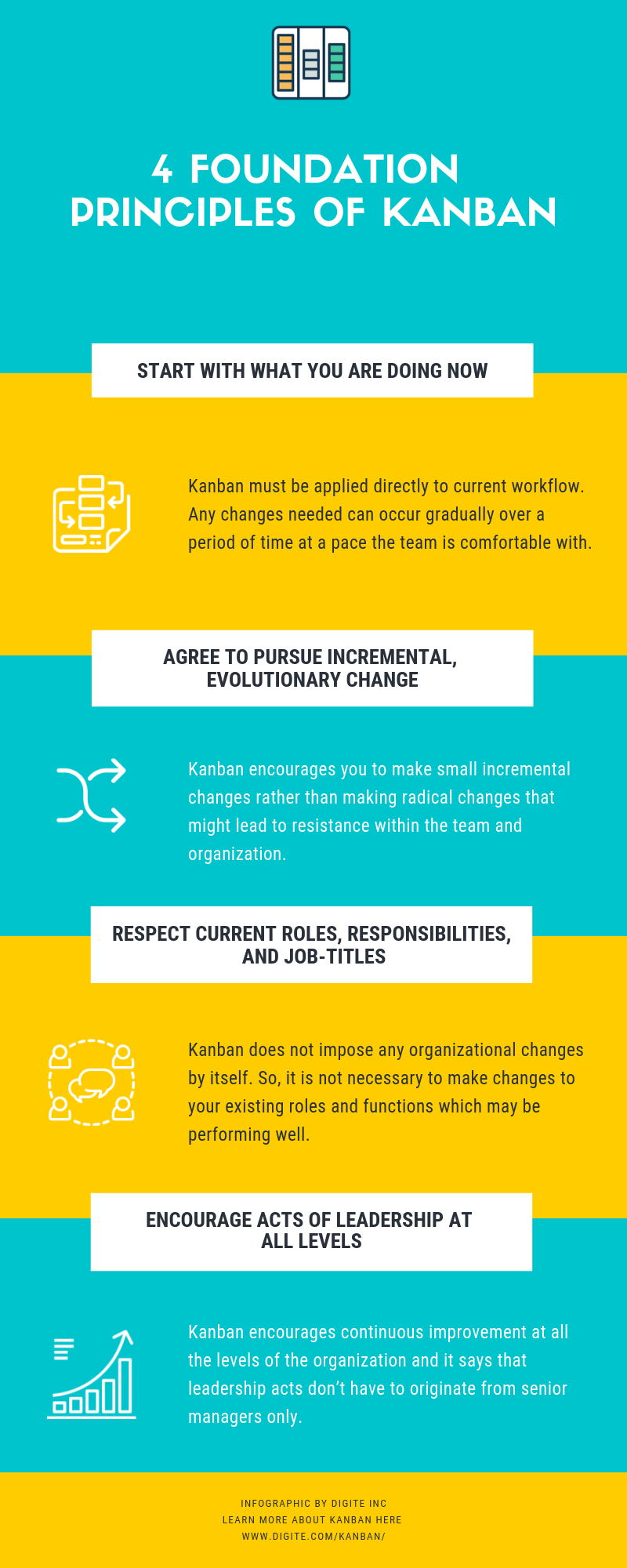 Embed this Infographic on your website/ blog post.
You can embed this infographic on your website/ blog post or any page of your website. To embed, just copy & paste the code above. Links to Digite.com should be retained and no changes should be made.