The Kanban Method follows a set of principles and practices for managing and improving the flow of work. It is an evolutionary, non-disruptive method that promotes gradual improvements to an organization's processes. If you follow these principles and practices, you will successfully be able to use Kanban for maximizing the benefits to your business process – improve flow, reduce cycle time, increase value to the customer, with greater predictability – all of which are crucial to any business today.
Here are the 6 Core Practices of Kanban: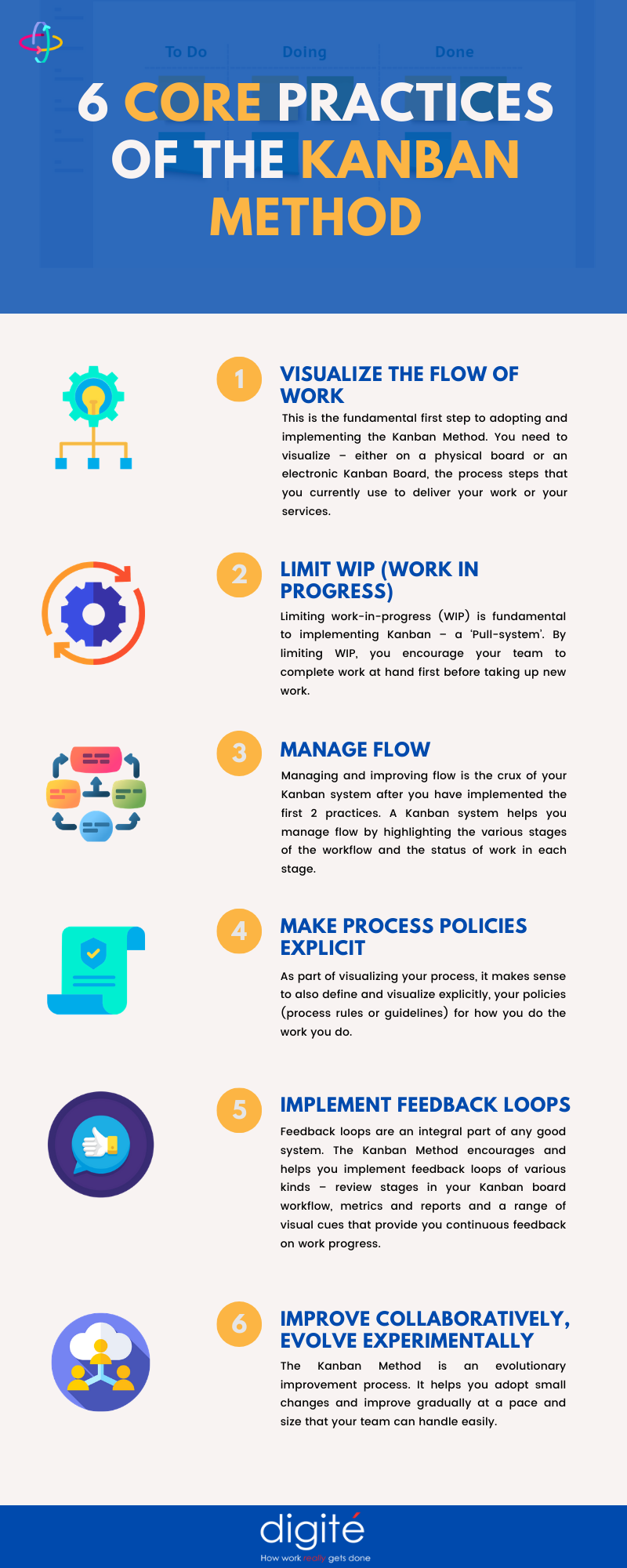 Embed this Infographic on your website/ blog post.