03 June 2019
This release brings to you key enhancements that help you execute and monitor Agile projects better. You can now easily conduct daily stand-up meetings for the Sprints in Agile projects with the help of our new Stand-up feature on Execution Board. The chart representation for Value Vs. Non-Value Added Trend and Workitem Type Distribution widgets has been improved for better understanding. Along with these, we have made usability enhancements for Dashboard in general.
Agile Execution – Conduct Daily Stand-ups Easily
One of the important Scrum events that help you optimize the team's probability of completing the Sprint Goal is the Daily Stand-up. During the Daily Stand-up, the team members provide an update on what they are currently working on and highlight any blockers affecting their work. This time-boxed event helps everyone sync-up and understand how well they are progressing in the sprint.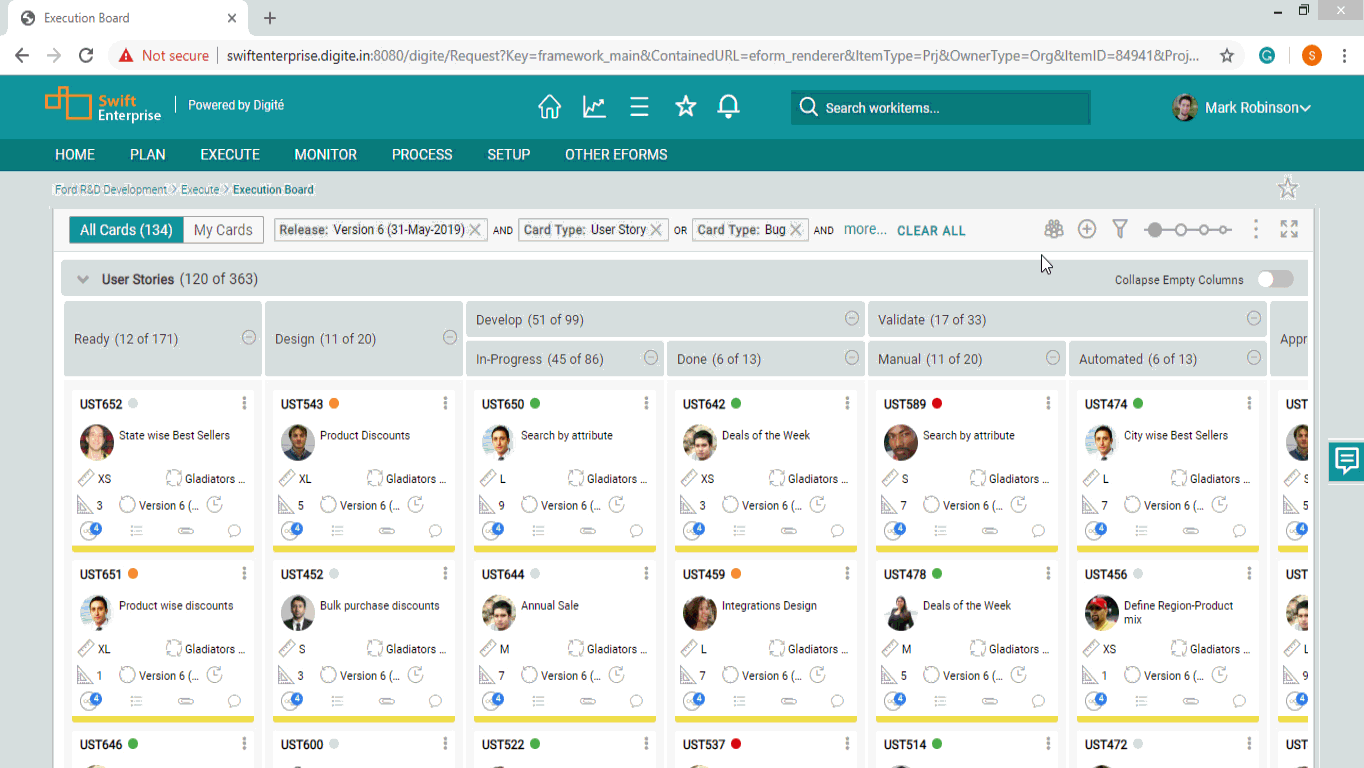 The Stand-up Wizard on Execution board helps you conduct daily Stand-up easily. It brings forth the cards of each member so that they can provide their work updates. It also helps them look at the big picture of how the sprint is progressing with a minified view of all cards on the value stream and the burndown chart. In case the team is lagging in comparison to the ideal burndown, then the summary on top highlights the projected spillover along with the percentage by which they need to improve their burndown. All this is available with the context of a timer, encouraging the team to complete it in a timely manner.
Agile Analytics – Improved Chart for Value Vs. Non-Value Added Trend
It's important to keep track of work that is adding value towards the business and other work that isn't adding value directly. Value Vs. Non-Value Added Trend widget for Agile projects helps you monitor this for the past releases so that you can work towards maintaining the right balance between them in the future releases.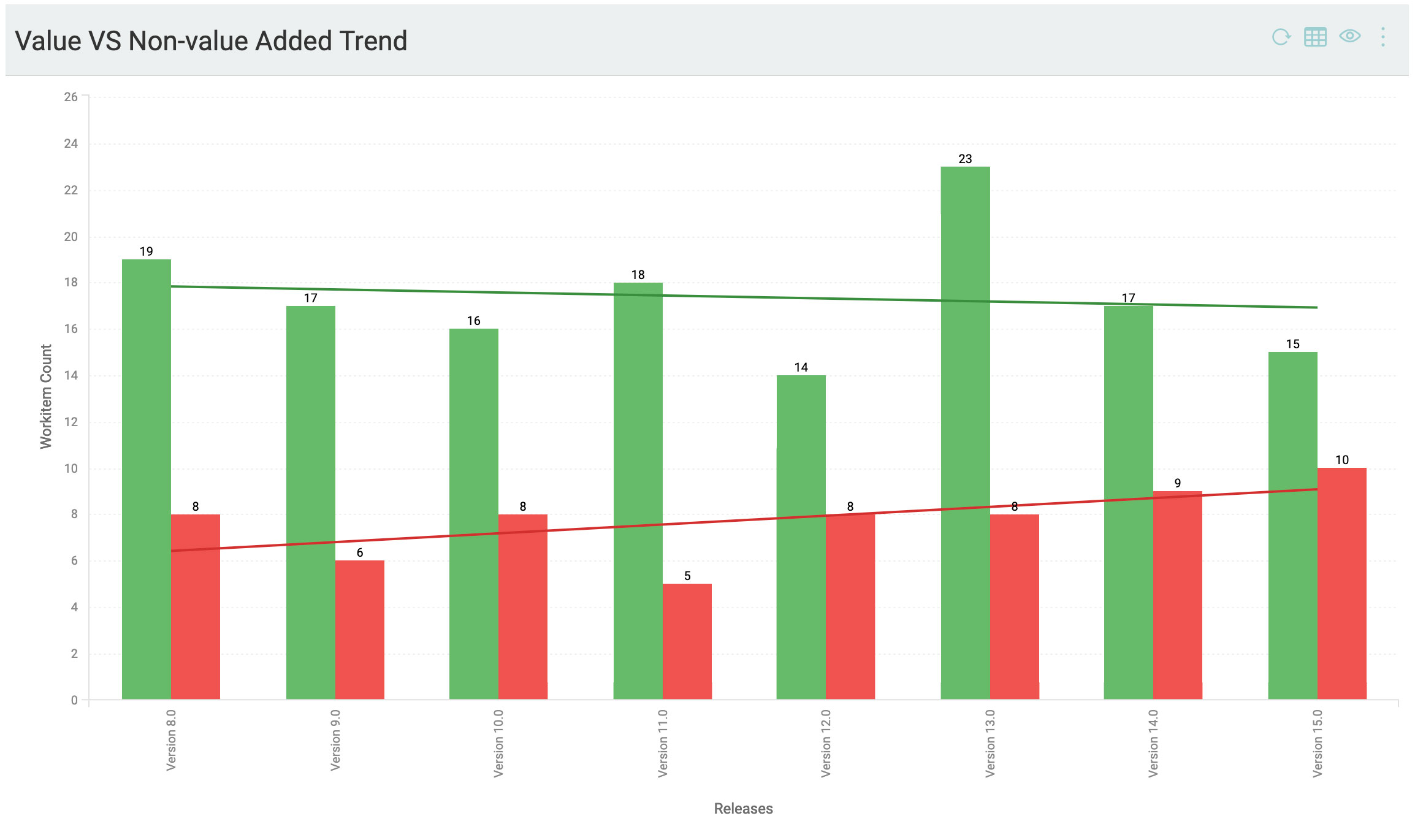 We have improved the chart visualization of this widget by color coding the Value Added and Non-Value Added work in Green and Red, respectively. Also, the trend line for them will help you get an overall sense of expected increase or decrease and take necessary action based on that in future releases, if necessary.
Other Enhancements
Legend for Pie chart is now visible upfront
Pie chart colors for Workitem Type Distribution widget as per Card color
Agile widgets that show trend data have been renamed for easy identification
New API, synchronizeMasterListItem, to synchronize the Master List item values