03 May 2019
This release is packed with visual and usability enhancements in the area of Agile.
Here is the webinar which covers all the new features:
Trend of work getting spilled over can help you fine-tune your agile transformation journey. These trends can now be easily tracked using the Spillover Work Widget. Focus on your important cards at a glance with the help of Legend highlights on Execution Board. New Adhoc Work eForm is introduced to help you manage unplanned work in Agile projects. On the dashboard front, Pivot widget has now become visually powerful with the support for all the standard chart types. Along with these, we have made several other usability enhancements in the area of eForm, dashboard and ECR to help you work at ease.
Visual Card Classification on Execution Board
Now you can visually classify cards belonging to specific customer, module, theme, epic or any one attribute on the card by using the new Legend feature on Execution Board. This way, you can easily distinguish group of cards on Execution Board having the same attribute value and where they are in the value stream at a glance.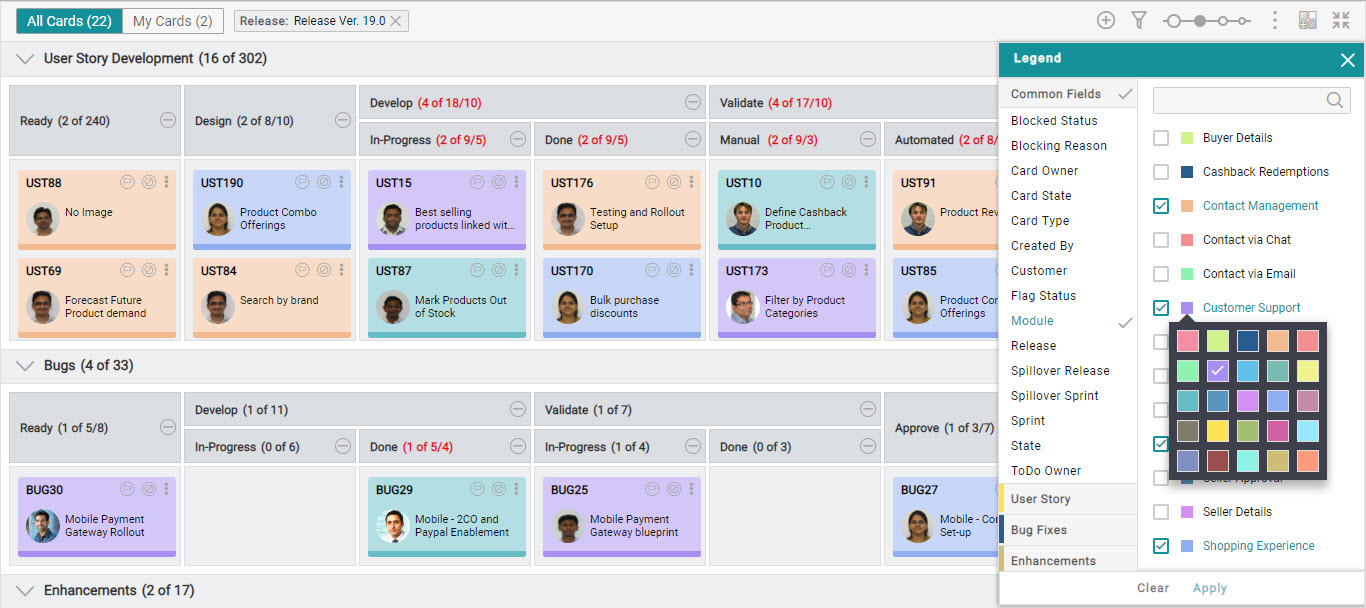 Track Unplanned Work using new Adhoc Work eForm
To help you manage miscellaneous work in an Agile project we have introduced a new eForm, Adhoc Work. So you can use it to keep track of such work easily just like any other Agile workitem.
Keep Track of Your Spillover Work in Agile Projects
While it is important to keep track of the sprint velocity trend, it also helps to keep an eye on the amount of work that is getting spilled over sprint after sprint. The new Spillover Work dashboard widget in your Agile projects helps you know if the team is committing to more work than what they can deliver or analyze the trend so that you can take corrective actions to keep it under control.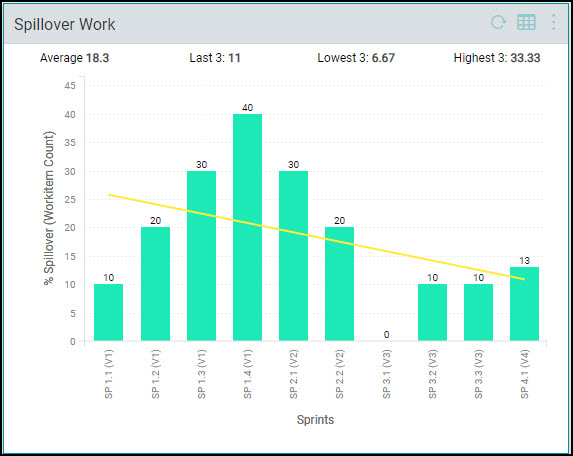 Dashboard Enhancements
We have introduced Pie, Line, Bar, Stacked Bar, Horizontal Bar, Clustered Bar, Heatmap charts for the Pivot widget so that you can visualize your summarized data graphically and drill-down to view item details just like other dashboard widgets.
The color palette for the dashboard charts has been updated with more vibrant shades so that you can see the color differentiation even on large screens.
Mobile App
Just like on the web application, you can now download the dashboard widget data in XLS, Word, or PDF format from your Mobile App.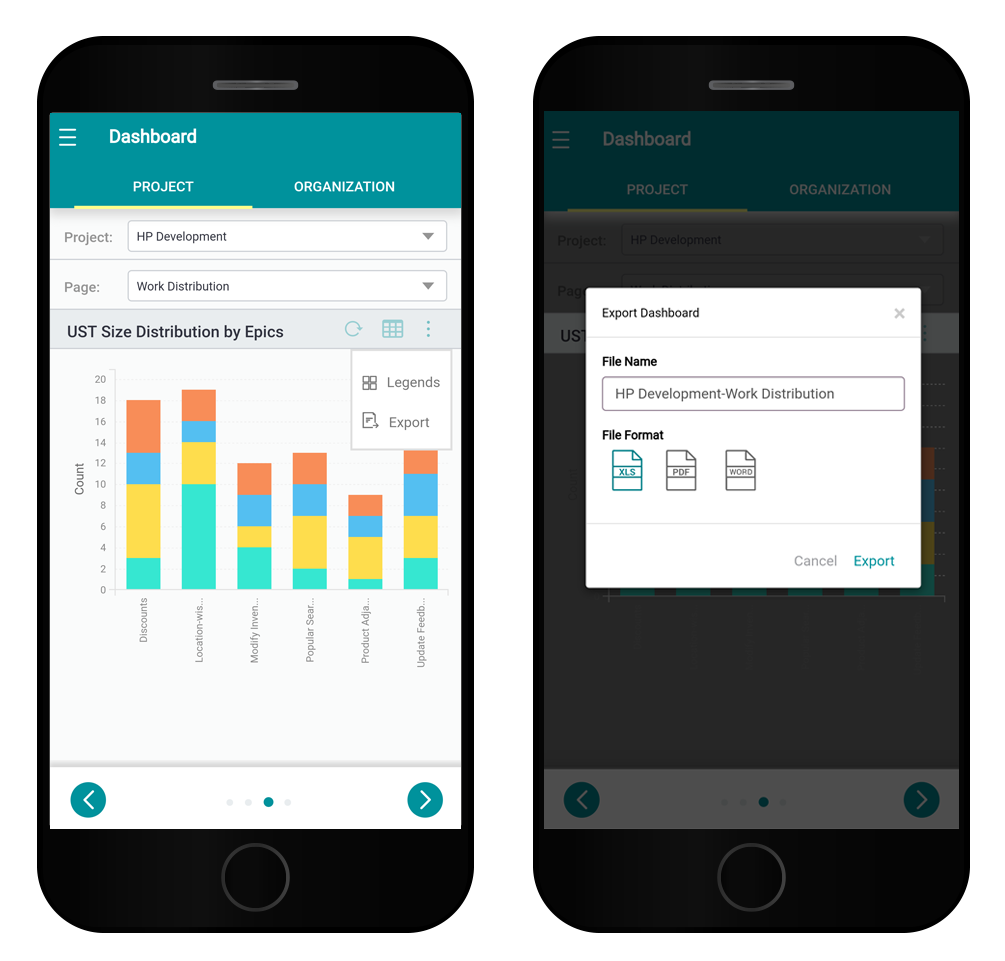 Drill-down is now supported for the Pyramid and Burndown charts.
ECR Enhancements
New optional parameters for REGENERATEITEM literal and two new setter & getter literals have been introduced to help you set and get that data easily in memory itself without any DB calls. Hence, it can be utilized by multiple users simultaneously, which wasn't possible by storing data in hidden fields.
Now error reports can be sent to team members for the configuration areas they are responsible for by setting it up through the new optional parameters for THROWERROR literal.
Just like text fields on Field segments, we no longer have any special character restrictions in ECR data entry columns.
Usability Enhancements
Closure of Agile workitem with open ToDos has now been made easier.
New option added to close the original card when creating a spillover card.
Keeping track of release & sprint from which a workitem got spilled over is now easier with the introduction of two new fields for Agile workitems.