We are happy to announce the release of SwiftEnterprise 4.0. It is the next generation of our SwiftALM product with the focus to deliver Enterprise Class Agility. It will continue to offer the complex capabilities of multiple organization structures, roles, hierarchies, custom processes, custom rules, custom metrics – all that an Enterprise-class ALM tool should have. It comes with new Planning and Execution Boards along with a host of other Lean-Agile capabilities.
New Planning Board
The new Planning Board empowers you with Release and Sprint level statistics to help you plan your releases and sprints effectively. It provides you with details like team size and helps you assess scope creep in terms of workitem count and story points. The new Planning Board significantly enhances Board usability and Interaction experience.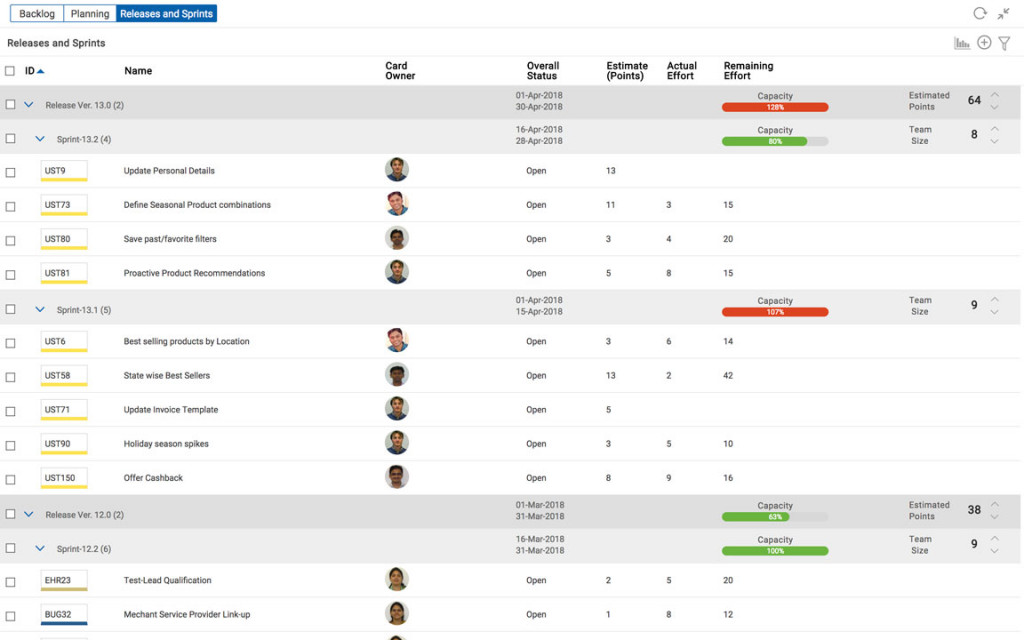 Release and Sprints Statistics
Useful statistics like % Scope Completed, Net Points Increased, Workitems Added and many more at the Release and Sprint level that summarize how well you are placed to manage the overall scope.

New Execution Board
SwiftEnterprise Execution Board has a new look-n-feel, in-line with the modern application theme. Cards on the board are more informative. They show important attributes as you choose to configure. SwiftEnterprise Execution Board encourages Lean thinking with the introduction of WIP Limit for the stages of your value stream. It has advanced filtering capabilities. You can also see your cards (where you are an owner) using the filter "My Workitems". Execution Board also introduces Default ToDos so that you don't need to add ToDos manually for performing the same activities on each user story.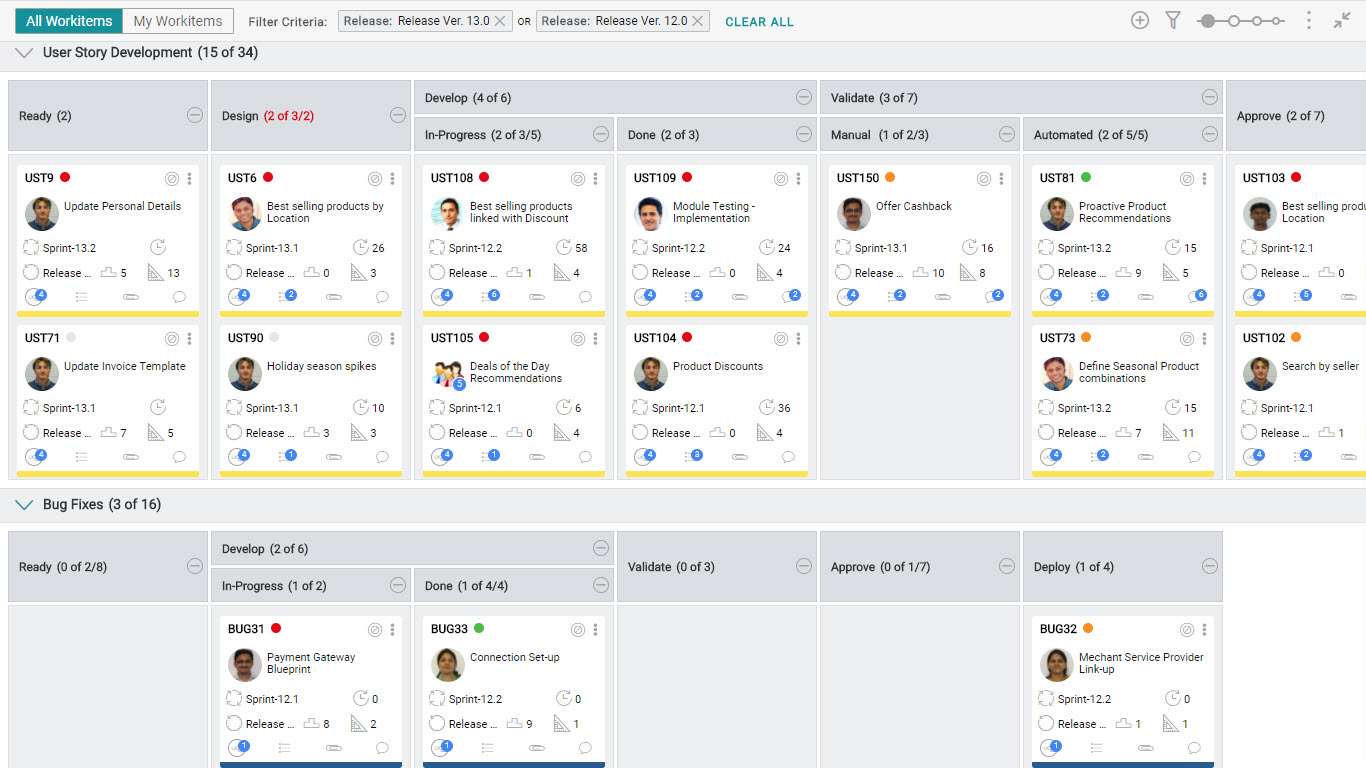 Informative Cards

Cards are now more informative with the important attributes seen upfront. Moreover, you can choose an appropriate color for each of the Agile workitem type.
WIP Limits

Manage the flow of your work by setting the WIP limit for each column and ensure smooth flow by aligning with the WIP limit at each column level.
Enhanced Board Filters

Search the required workitems effectively with the new And/Or/Negative filters. Moreover, focus only on your workitems using the My Workitems View.
ToDos Time Entry

Now we have provided a Timesheet Entry icon in the ToDo segment of the card on the Execution Board. So, you can directly enter the time logs from that ToDo itself.
Default ToDos at the PT Level
Create Default ToDos for the same activities to be performed on each workitem type. Depending on the business need, you can publish to all the projects created from that PT or only to the projects where the default ToDos have not been customized.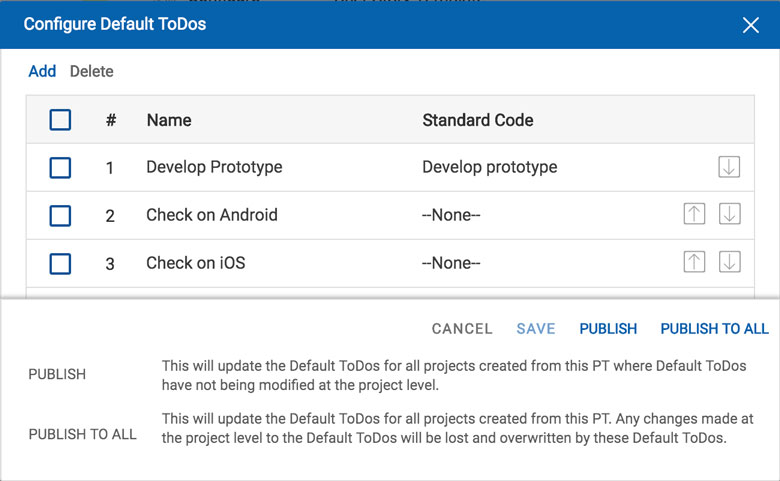 Default ToDos at the Project Level
Like PT Level, you can also create Default ToDos at the Project level. Setting the Default ToDos at the project level will delink it from the PT level and any changes applied in the Default ToDos of the PT level won't be reflected unless PUBLISH TO ALL functionality is used.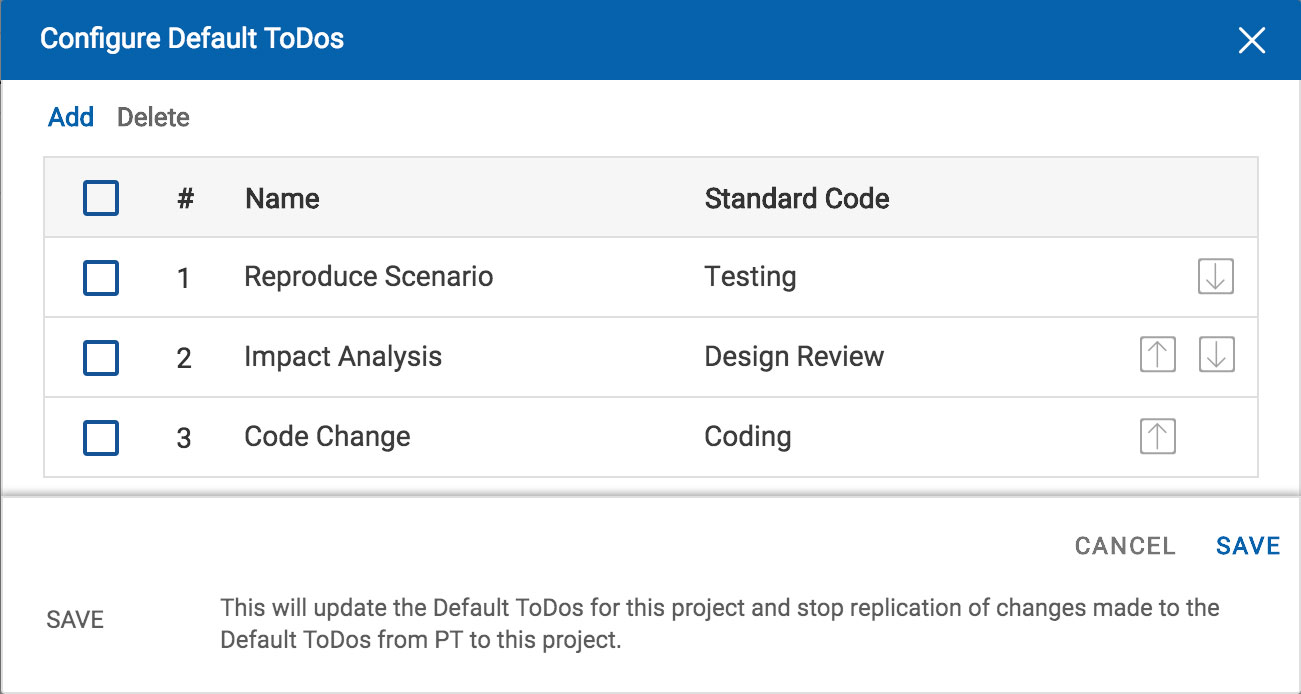 Mobile Enhancements
Don't miss any updates with Push Notifications
Now you won't miss any updates to your Inbox with the introduction of push notifications and notification count right on top of the SwiftEnterprise app icon.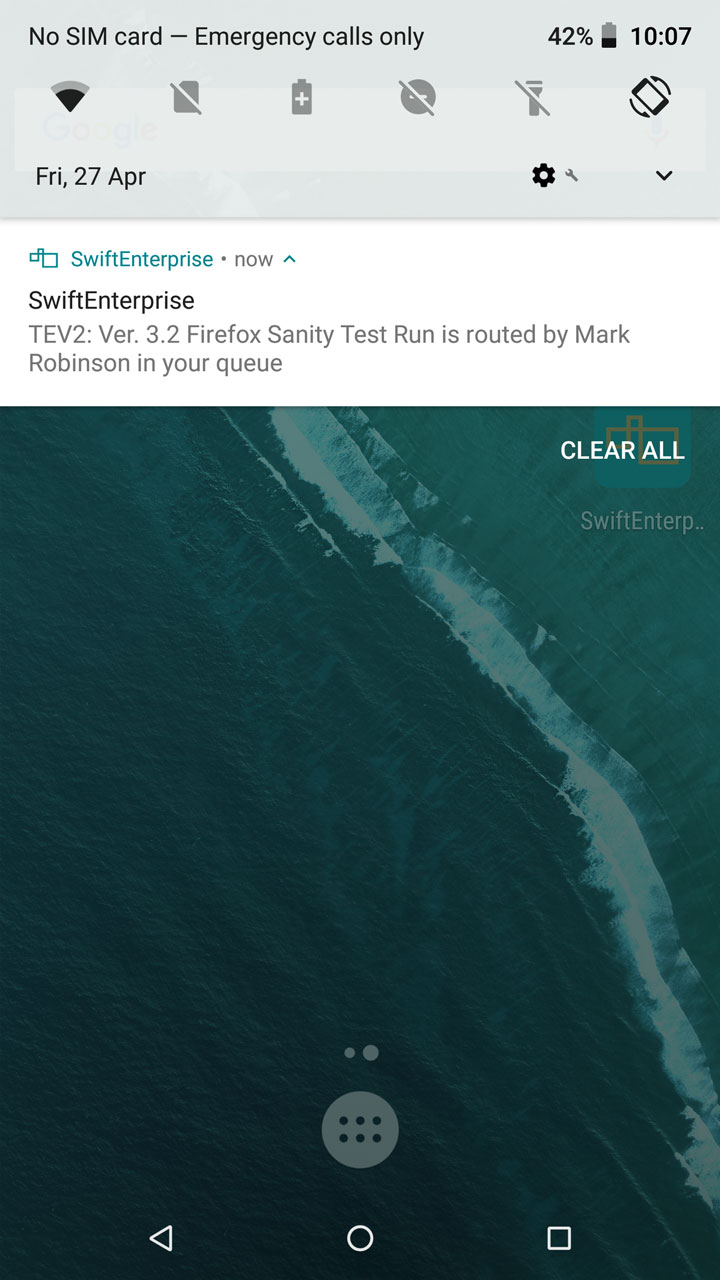 View Timelogs for Each Workitem for Timesheet Approval
The newly introduced Detailed View for the Timesheet pending approval not only shows the time logs for each workitem but also other details regarding the workitem.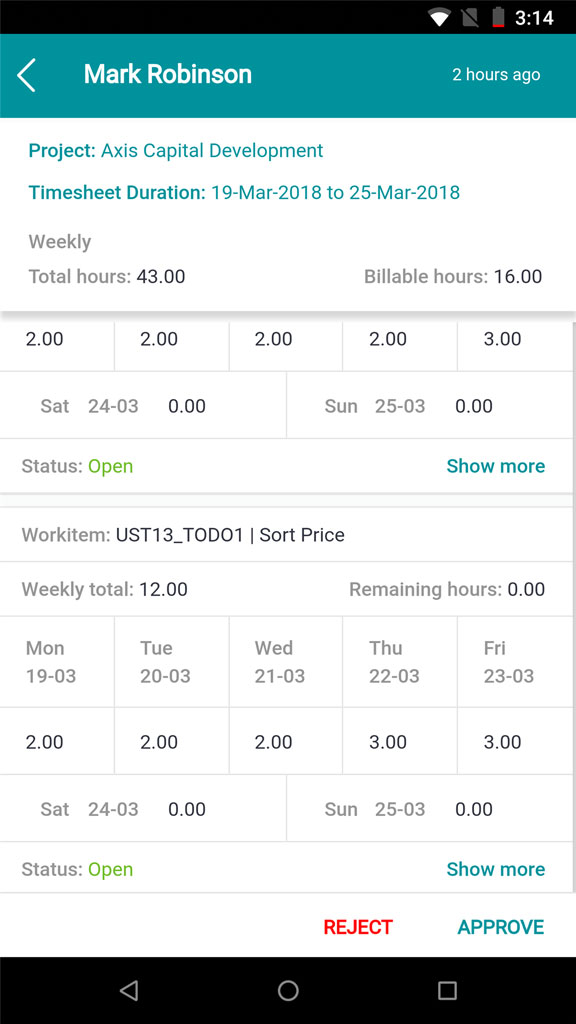 UI Upgrade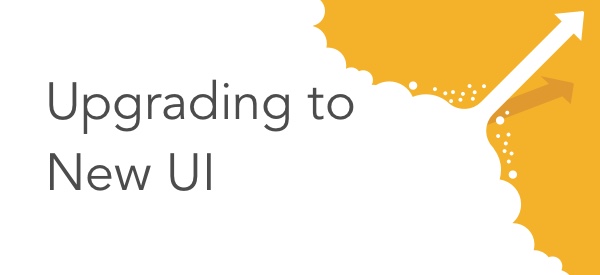 While upgrading to the next generation of SwiftALM, it's important you get our best UI/UX. So, upgrading from older UI to SwiftEnterprise 4.0 will automatically change it to new UI by default. The upgrade will enable the new Home page that lists your workitems, revamped Dashboard, Planning and Execution Board in Agile projects and modern representation of the menus, eForm listings, eForm fields.
Other Enhancements
NetScaler Authentication Support for Android and iOS App
New literal to set alignment of column header in table on ECR segments
Navigate back from the Search Results and Notifications view in Mobile App
Improved readability of labels and values in eForm Field and ECR segments
Access the Support page easily from the Mobile App's drawer menu
Request for a Free demo of SwiftEnterprise HERE.